In this article, we're going to be giving you the scoop on decorating on a budget!
Why does decorating matter? Your home is your sanctuary. It's a place where you go to escape the noise of the world. And no matter if your home is an apartment, RV, or two-story brick house, it's your space. Your home is that one place that speaks to you saying, "Come, relax and just BE."
I firmly believe that your surroundings can affect your mood. If your home is cluttered, unorganized, and lacking any sense of "you," then you are more apt to feel cluttered, unorganized, and mentally stressed. For these reasons, decorating your home is important!
But decorating expenses can quickly get out of hand, can't they?! Especially when homey décor is almost everywhere you look these days. Ahem – Darn you, Cracker Barrel with your tempting Farmhouse décor. I just came in for pancakes!
But, seriously. We want to inspire you to find affordable modern home décor! And to know how to adorn your space with "cents" and style.
We are a debt-free family, and we know the challenge of decorating on a budget. So how CAN you turn your home into a cozy corner without spending a lot of money? We're sharing all of our tips and tricks on affordable ways to decorate your home. Also, we'll share some photos of our current home décor that we did on the cheap!
This post may contain affiliate links which means that I may receive compensation at no extra cost to you if you make a purchase from a link found on my site. Please review my privacy policy for further details. As an Amazon Associate, I earn from qualifying purchases. Thank you for your support in allowing this site to continue!
11 Steps to Decorating on a Budget
1. Plan Before You Start
The first step to decorating on a budget is to think through the process from beginning to end.
Ask Yourself These Questions
"What is my budget?"
"What style am I going for?"
"Is there anything I can use that I already have?"
"What is my timeline to complete?"
Without a solid plan for decorating, things can easily get out of hand! You need to decide on how much money you have to spend and the style you want to achieve. Then you need to take stock of any items you have that could be repurposed.
You'll save time and money by using pieces you already own in a new way (more on that later!). And lastly, you need to decide on the time frame and deadline for your decorating. Don't take that last step lightly! Keeping an eye on your time frame for completion is important. It'll ensure that you don't suddenly run up against a hard deadline, needing everything to be completed before a family get-together or a special holiday. If you do run out of time, you may hurry to finish and wind up spending way more than you intended.
The bottom line is that without thoughtful planning, it's likely you'll spend more money, spend more time, and have less desirable results.
2. Focus on One Room at a Time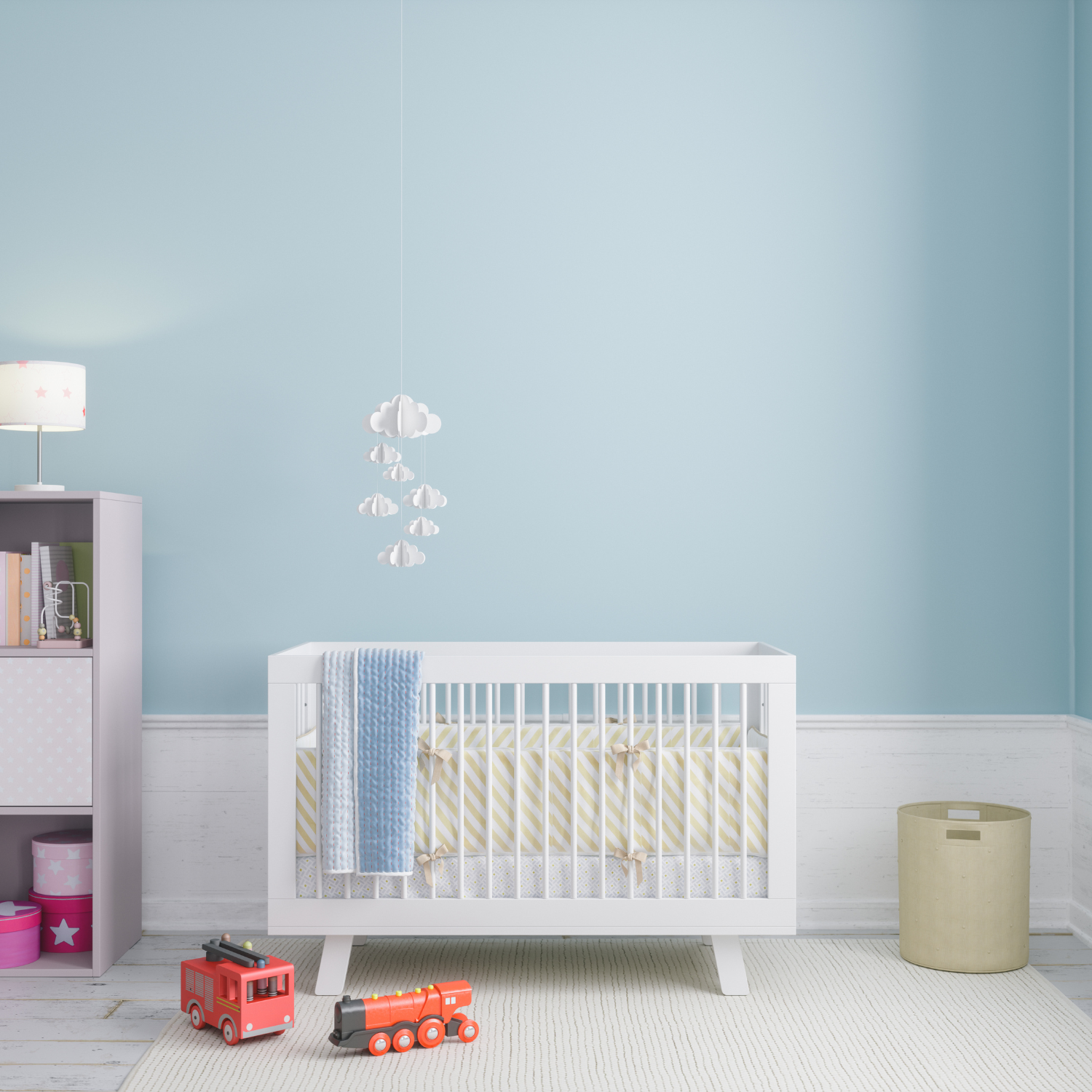 Now that you have your decorating plan, the next step is to focus on one room at a time.
Doing a little here and a little there can leave you feeling underwhelmed by giving you the sense that you're not making progress. When you zero in on one area, you'll be able to see the room taking shape much more quickly, giving you the motivation you need to keep going!
Focusing on one room factors into your planning strategy as well as your purchasing strategy! If you're decorating your living room, don't buy the shower curtain and linens for the bathroom just yet. Depending on the time it takes you to finish up one room, you may possibly change your mind about the style for the next room. Furthermore, you may find a better deal or piece that fits your budget and style perfectly.
Of course, there are a few exceptions to the rule of waiting to buy. If you find a perfect piece, a rock-bottom price, or a low inventory item, by all means, snatch it up before it's gone!
By focusing on one room at a time, you should be able to keep your momentum up and stay within your budget better. You'll also avoid frustration from having half-completed projects around the house.
3. Sell What You Have
This next step will propel you into decorating mode for two reasons: your space will look empty, and you'll have extra cash on hand!
In our situation, we had a very dated wall piece displayed in our living room. And I hated it. Yet, I couldn't quite decide how I wanted to decorate the wall. So I waited, and waited, and waited some more, all the while still hating the décor. I was in a bit of a slump but FINALLY found my motivation when I took down the old wall décor and sold it to someone else! With my bare wall, uncluttered mind, and some extra money in my pocket, I could then visualize how I wanted to redecorate the wall.
In short, selling what you already have will declutter your space, motivate you to get the job done, and give you extra funds to help meet your decorating budget.
4. Rearrange Furniture
If you need to decorate a room with no money at all, this is for you! Freshen up the space by switching up your furniture pieces. This trick will make a big impact on the overall look of your space and won't cost you a dime.
Growing up in a poor household, most of our home décor and furniture was donated to us. But my mom put a ton of emphasis on keeping our home clean and aesthetically pleasing with the little that we did have. So, every two months or so, my mom would get inspired and start rearranging the furniture to freshen the place up. Whenever my sisters and I saw that look in our mom's eye, we knew we had to get out of the house fast or we'd be recruited to move the entertainment stand, sofa, or chairs.
Tips for Rearranging Furniture
Arrange furniture around a focal point in the room (TV, large window, fireplace, bed).
Try angling furniture (for example, placing a sofa diagonally across a corner).
Move furniture away from windows to open up the room.
If your room is spacious, consider floating seating in the center. Then anchor the room with additional tables and shelving.
Leave a little space between furniture and the wall (4-5") for the illusion of added space in the room.
5. Change Up Your Textiles
One of our favorite tips for decorating on a budget is to spruce up a room with different textiles! Undoubtedly, furniture pieces can be expensive, so opt for new fabrics instead. You can give a room a completely renovated look and add your own personal style with this easy trick.
Add Style to These Textiles When Decorating on a Budget
Living Room: Pillow covers, throw blankets, rugs, curtains
Kitchen: Rugs, hand towels, curtains, placemats, table cloth/runner
Bathroom: Shower curtain, hand towels, rugs, curtains
Bedroom: Bedding, curtains, rugs, throw blankets, pillow covers
How to Decorate on a Budget When Buying Textiles
Buy decorative pillows on clearance even if they're UGLY and transform them with a pillow cover. My go-to place to find cute and cheap pillow covers is Amazon.
Buy new bedding and towels November-January to cash in on some of the best deals! I've found that retailers such as Macy's for bedding and Kohl's for towels and throw blankets consistently have the best deals. (THRIFTY TIP: If you love to hear the latest deals, be sure to head to our Hot Deals page!)
Find a fabric you love and make it into a curtain! This will be TONS cheaper, and you'll have more design options to choose from than buying a curtain from the store. Not handy with a needle and thread? Consider finding a local seamstress to do it for you (which is usually less than $10)! My mother-in-law sewed these curtains for my son's room which fit with his "Outdoor" theme perfectly.
6. Stick with Neutrals
You can get more out of your investment in home décor when you stick with neutral colors! This mainly applies to your focal items such as your furniture pieces and wall colors.
I recall when chevron was all the rage about 5 years ago and was envious when a friend of mine scored a chevron sectional couch! But then, not too long afterward, chevron went out of style, which made both the couch and investment much less attractive. Ouch!
If you love trendy pops of color, do it up! But save those bold patterns for your accent features such as your curtains, bedding, and throw pillows. These pieces are much less costly to replace than an entire living room set.
7. Take Time to DIY, Upcycle, and Repurpose
An electric power saw and a toolbelt are not required for you to "Do It Yourself!" We've done many upcycling and DIY projects without any previous experience or expensive specialty tools.
For example, I had my heart set on a farmhouse shelf above the toilet in our main bathroom. But I could not find a shelf that didn't require me to fork over a $50 bill. So, a trip to Home Depot for a thick piece of wood, stain, and brackets got me the shelf that I wanted for under $20! (I loved that Home Depot cut the wood for free because again – no power saw needed!).
If you want to get your feet wet with a great DIY project, check out this Coastal Farmhouse Wood Bead Garland tutorial that is a huge money saving decor piece you can make yourself!
We live in a time where access to the Internet can help save you TONS of money. And one of those ways is to check out free tutorials on home projects. You can find a free tutorial on Pinterest or YouTube to upcycle just about anything in your home.
Head this way to view our collection of budget-friendly DIY projects! Some of our favorite projects have been: this DIY No Sew Blackout Roller Shade, repainting our shutters, upcycling an old buffet table, and making an antique window frame into a piece of wall art!
When you make things with your own hands, you place a higher value on those items. Filling your home with pieces that are sentimental to you ensures that you'll have one-of-a-kind creations. And last but not least, you'll save BIG bucks!
8. Buy Used
You can find quality home décor pieces at a fraction of the price if you buy them used! So get thrifty with it and shop Thrift Stores, Flea Markets, Yard Sales, Estate Sales, Online Markets (ie: Craigslist, LetGo, Facebook Marketplace), and Antique Stores for huge discounts.
Tips for Buying Used Home Decor
If you don't find what you're looking for, don't give up! Continue to check back in since the merchandise is continually changing.
Inspect the item. Check for damage, quality, and even bugs (eek)!
If the piece isn't exactly what you want but the price is great, consider upcycling it to fit your style!
You need to love it! Trust your gut. Only buy items you know you'll be happy with in your home or that can be upcycled to create a piece you'll love.
If buying children's furniture, do a quick Internet search to make sure it hasn't been recalled!
Don't be afraid to ask for a discount. But be fair about it. In most cases, asking for about 10% off the listed price is appropriate. If you notice more issues and you can work around them, ask for a deeper discount.
Know the new sales price. If you aren't careful, you could wind up paying as much for a used item as you could for a new one.
9. Paint It
Paint is a cheap way to freshen up your home. Whether you want to brighten up a gloomy kitchen or breathe new life into an old dresser, paint will help!
In addition to that, paint is incredibly versatile when decorating on a budget. You can revive just about anything with a fresh coat including walls, ceilings, floors, furniture, windows, counters, cabinets, and some fabrics (yes, even that old armchair can be painted with the right type of paint).
10. Display Photos in Place of Artwork
If you need to fill an empty wall, coffee table, or countertop, consider adding a photo frame! Picture frames are very inexpensive these days whether you buy them new or used.
Additionally, the cost of printing photos is very cheap thanks to places such as Walmart, CVS, and Walgreens! (Tip: CVS and Walgreens often have promos throughout the year for FREE photo prints with FREE store pickup. So keep a watch out, especially around holidays like Mother's Day and Christmas).
The cost of decorating with your favorite pictures is typically much lower than if you were to purchase a piece of decorative wall décor. Plus, your style and personality will shine through as you add your personal touches to your home.
Don't be afraid to throw some paint on a picture frame as well. With cheap Dollar Tree picture frames and acrylic paint, we customized the color of these frames to finish off my son's gallery wall (see photo below).
11. Keep it Minimal
One of the best ways to decorate on a budget is to embrace minimalism. Let's be honest, the less stuff you have, the less you have to maintain. Not only that, but less stuff means more money in your pocket! Regardless of the style you want to achieve, injecting a minimalist aesthetic will ensure that you don't overspend or get overstressed with too many options.
Read Next: 15+ Playroom Ideas On A Budget (That Still Look Great!)
Some Tips for Minimalism When Decorating on a Budget
Stick with neutral tones and accent with small pops of color.
Skip all the bedding extras! What purpose do 10 pillows on a bed serve anyway? Instead, opt for one decorative pillow and a nice throw blanket at the end of your bed for added styling.
Storage is your friend. Select pieces that keep the clutter hidden away! Think storage ottomans, storage coffee tables, bins, etc.
Add texture to your space to keep it from looking bare. Examples include sleek finished coffee tables, woven throws for the armchairs, and metallic dining table chairs.
A touch of flora can bring life to a room! Keep it simple and natural-looking.
We hope this list has inspired you to get thrifty and creative when decorating on a budget.
We'd love to hear any additional cheap home décor ideas that you have to share!